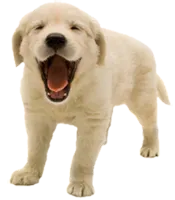 When you are looking for a veterinarian you should count on superior care and excellent service. Our team at Avocado Animal Hospital we have put together an expert team of veterinary professionals to provide the best possible healthcare for your pet. We have a state of the art veterinary facility which is sanitary, comfortable, and efficient. Call our customer care desk at 760-728-5771 with any questions you may have or to schedule an appointment.
A full physical exam one time a year is recommended. Dr. Najdat Nissan or one of our associate veterinarians will check your pet from head to tail!
Bring in any past medical history your pet may have, so we can keep your companions medical records current. It's best to keep a journal of your pet's health throughout his or her life. Our customer care team can call or email your past veterinarian to get these as well.
In some circumstances, our doctors will refer you to a specialist who will have advanced expertise in areas such as internal medicine, orthopedic surgery, cardiac specialty, or dermatology.